Classmates Reunion Survey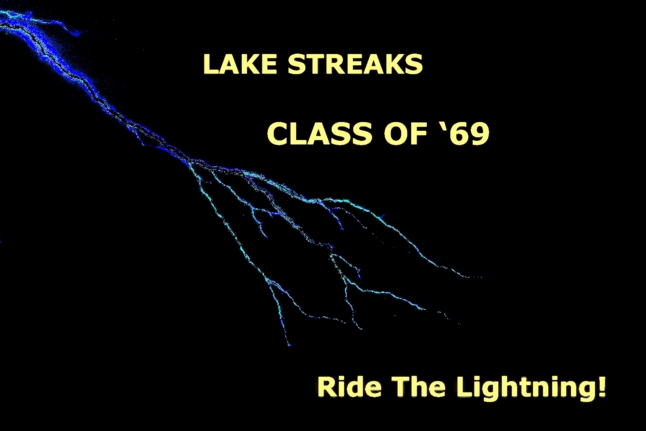 50th ANNIVERSARY REUNION SURVEY
Please take a few minutes to share your ideas / feelings concerning our 50th anniversary!
So far, we are thinking of a reunion in 2019. Broadly, we are thinking sometime in the summer, casual dress, and trying to keep to a centralized location with reasonable pricing. We are thinking of a main reunion at Arrowhead Golf Club in North Canton (see http://www.arrowheadgolfnc.com/event-facilities/), whch is centrally located just off Everhard Road, approximately 1.5 miles from I-77. There are several reasonably priced motels / suites located on Everhard Road between the interstate and the club, and of course golfers won't have to go far for a round or two. There are many facilities close by which would allow for a Friday evening meet-and-greet, if that's what we'd like to do. We'd like to get a gauge of how you all feel about dates, whether we have a DJ playing the GOOD music, and other options - even how much interest there is in a get-together! Please complete this between now and no later than July 1. We'll look over what you have to say, and share the results with you ASAP!
You must be a member to submit this survey. If you are a member please log in first. You can't submit this form until you've logged in.
* Answer Required

| | |
| --- | --- |
| 1) | * Please enter your name - I have a hunch the survey will capture this for us, but I'm taking no chances - I'm a child of the '60's, OK? |
2)
* First, how interested would you be in attending a 50th reunion?



| | |
| --- | --- |
| | It's a distinct possibility - put me down as probable! |
| | |
| --- | --- |
| 3) | * Our idea is attempting to keep costs low - in the range of $20 a head, plus a cash bar for the dinner on Saturday, for example. Does this make sense to you? |
| | |
| --- | --- |
| 4) | * Does Arrowhead Golf Club sound like a reasonable venue? |
5)
* And how interested would you be in attending a Friday evening meet-and-greet?



| | |
| --- | --- |
| | If everyone else is interested - OK |

| | |
| --- | --- |
| | I have to wash my hair that night. |
| | |
| --- | --- |
| 6) | * I know this is like asking how you like your coffee - but which MONTH would be best for a reunion, assuming we want to get together in warm weather? |
| | |
| --- | --- |
| 7) | * And since we asked which month would be best, which month would be worst for you? |
| | |
| --- | --- |
| 8) | * How about music - do we want a musical backdrop, playing those oldies from yesteryear, mainly? No Lawrence Welk, we promise! |
9)
* The last reunion, we brought in a photo booth, for couples/friends to get a strip of pics, just like a day at Myer's Lake Park! Any interest in bringing the booth back for a repeat performance?



| | |
| --- | --- |
| | Absolutely! Say, "CHEESE!" |
| | |
| --- | --- |
| 10) | OK, last question! This one is for EXTRA CREDIT! (I always wanted to do that) - I'm asking just this once for your ideas - What would you like to see us do for our 50th? I mean, other than have me dance the hula in a grass skirt, right on YOUR table? 'Cause I'm not doing that for ANYONE (you'll thank me later!). |